One town in America is tackling the drone issue by declaring an outright ban on drones in town limits. The town in question is Deadwood, South Dakota, and it remains to be seen how citizens will react to this infringement on their rights. It also remains to be seen how the town will enforce this ban.
from http://www.bhpioneer.com/local_news/no-drone-zone/article_8fee2022-6591-11e7-bb57-17d3cd9f8914.html
July 3, the city commission passed a resolution establishing community standards for drone operations within Deadwood and also heard the first reading of an ordinance regarding aviation-drone operation within Deadwood.
Deadwood Police Chief and Safety Committee Chair Kelly Fuller said that drones are an issue the safety committee has discussed as they become more widespread for civilian use.
"This is something we want to get out in front of," Fuller said. "They are becoming more and more common, and if left unregulated, can pose a safety concern."
Because there are a few instances where drones have been launched during Deadwood's special events, where thousands of people gather for concerts on Main Street and in heavy traffic throughout town, police have found an ordinance governing them imperative, as drones can be modified to carry cameras, as well as weapons systems.
Resolution 2017-13 sets forth city ordinances authorize limited drone operation in city airspace for hobby and recreational purposes only and establishes community standards to be complied with in regard to drone operations as governed by the new ordinance.
The ordinance establishes a protected airspace referred to as the "Deadwood Drone No Fly Zone" in the area designated by the 1961 Historic Landmark district, as well as the Deadwood Event Complex property.
—-
Read the full article to learn more about all the restrictions this town just put on drone use.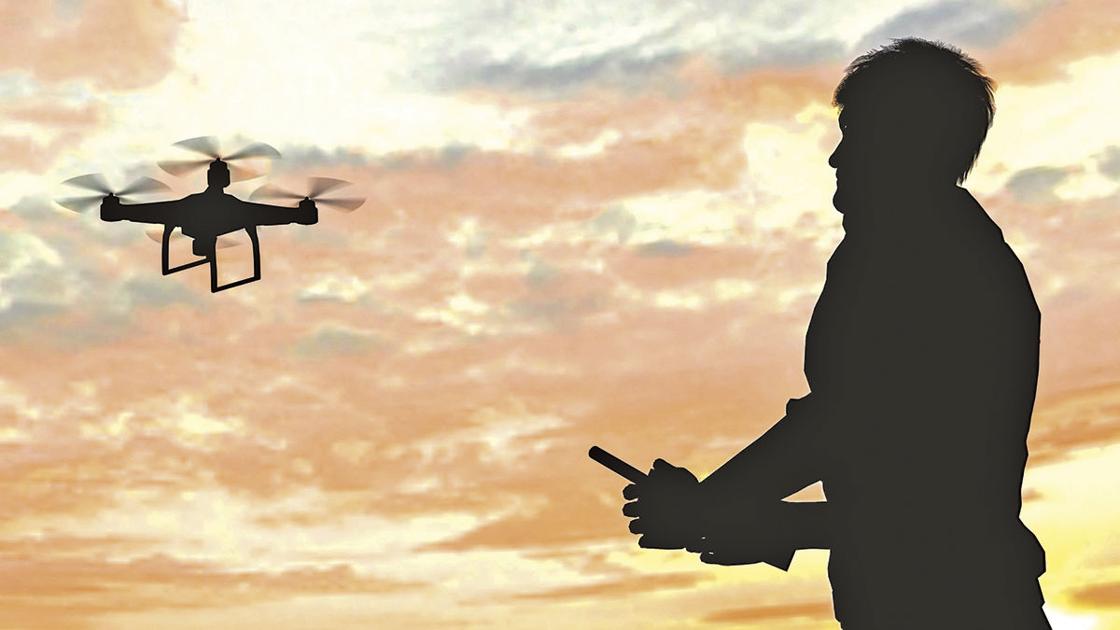 DEADWOOD — While it's hard to get on top of a drone, Deadwood's trying its best.